Offering high quality work at affordable prices, Meadows Tree Service proudly serves the Richmond, Texas area. With over ten years of experience, they offer a wide selection of tree care options and friendly customer service. Richmond area residents can feel confident when they choose Meadows Tree Service for a professional opinion and quality work concerning all of their tree care needs. Offering a lowest price guarantee, Meadows Tree Service skillfully serves both the residential and business communities of the Richmond area.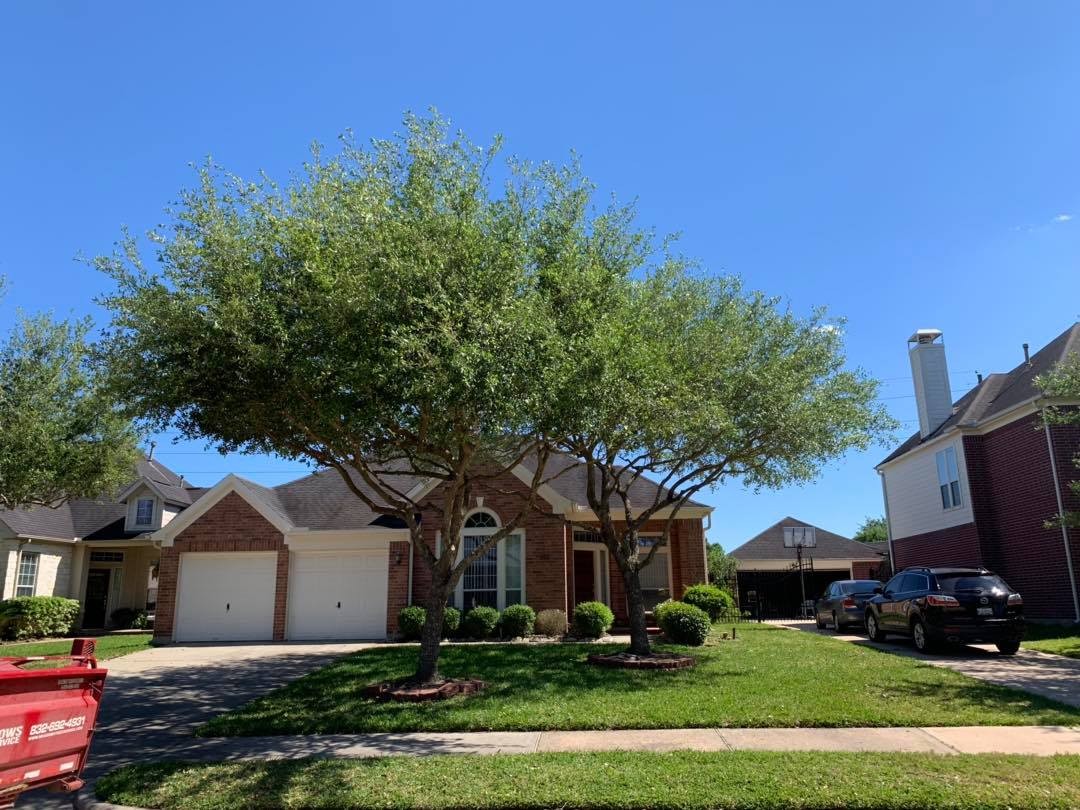 No matter what the specific type of arbor services it is that their customers require, Meadows Tree Service is ready to help with quick and quality service. With over a decade of experience behind them and a community-minded dedication to excellence in their work, the team of experienced tree service technicians take great pride in their craft. With a business built on customer-based referrals, the family-owned and operated tree service holds a reputation that they are proud of and that they work to maintain. Licensed and insured, the expert tree care and friendly service that Meadows Tree Service offers their clients gives each property owner the satisfaction of knowing that their arbor needs are being met safely and efficiently at the lowest price in the area.
"Meadows Tree Service trimmed the large oak trees at our home. We were amazed at the work they did. We got a free personal estimate from James Meadows, made an appointment, they showed up right on time," remarks David W. in his 5-star review of Meadows Tree Service, "James was very knowledgeable about the tree health and ways to properly trim, so as to optimize the tree's health. His price was very reasonable. His crew completed the job same day. They cleaned up everything to the point you would never have known they had been there. It's the best job we've ever had done. We will never go elsewhere for tree service."
Their services include tree removal, trimming, and pruning, Meadows Tree Service completes each job while prioritizing client safety and property preservation. Land clearing, emergency tree service, and storm clean-up are all concerns with which Meadows Tree Service can aid their customers, with painstaking attention to detail and trustworthy service.
Meadows Tree Service has the experience and equipment to accomplish each job correctly, regardless of how big or small that job may be. As the company's website confidently informs their clients, "Meadows Tree Service provides quality tree trimming and tree removal services – backed by over a decade of experience in the industry."
With quality work a must and an expert pride in their craft, the professionals at Meadows Tree Service are available 24/7, ready to respond quickly to any emergency needs. The team of skilled tradesmen are capable of handling any stressful or dangerous arbor situations. No job is too big or too small, and the team of experienced arborists takes pride in the work that they do. Richmond area residents can enjoy the peace of mind that comes with the knowledge that their arbor needs are being met in a quality and dedicated manner.
To request a free quote, call Meadows Tree Service at (832) 692-4931, or visit their website.